Cédric Arnaud – the vine-grower
"Villa Noria is the dream-come-true of wine enthusiasts who have known how to unite their skills to create an estate from scratch."
Cédric comes from Montagnac in the Languedoc. He has been a winegrower since he was 20, when he started, together with his grandfather, with a few hectares of vines. Before the creation of Villa Noria, he took his grapes to the local co-operative cellar.
Cédric loves vines and cultivates his land with passion and ardour. He studied viticulture and obtained a BTS Viti-oeno. vocational degree. This adventurous worker is fervent about innovation and has an eagle eye for the latest techniques in vine-growing. Always ready to put a variety of experiments in place, alone or working with other partners, he is in favour of the "high environmental value" approach.
The transformation of the vineyard in 2010 into an organic vineyard stemmed from real conviction, in order to work in a healthier and sustainable environment. He is wholeheartedly committed to the Villa Noria estate so that organic cultivation should be not an end but a beginning.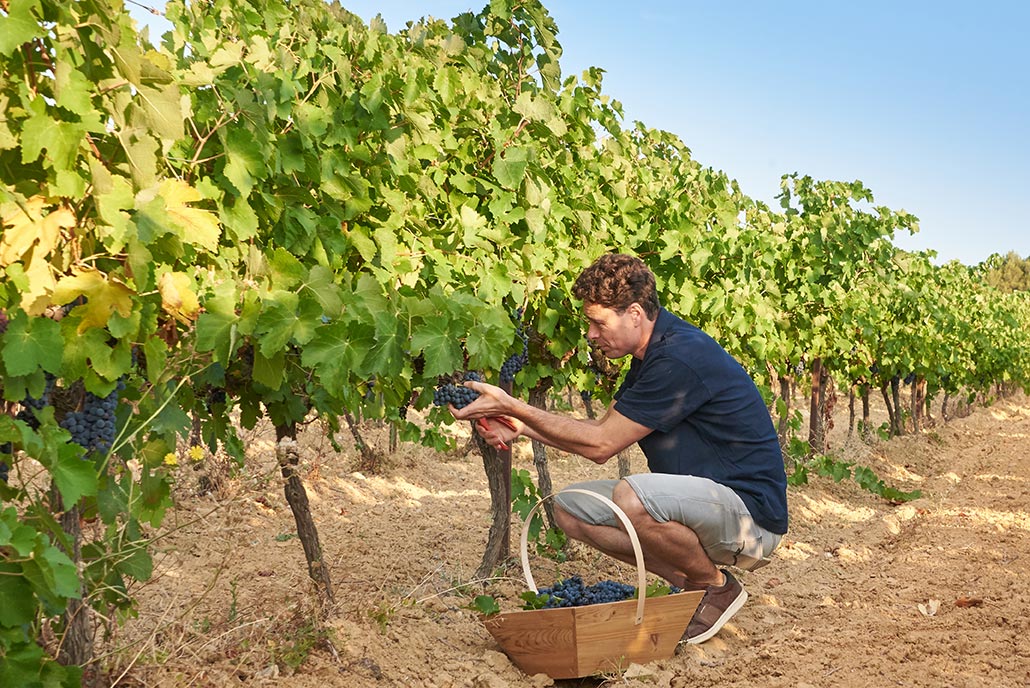 Fabien Gross – the winemaker
Fabien comes from Alsace, from a family of winemakers in Gueberschwihr. His passion for oenology was born during his biology studies in Colmar, while he was living with his grandparents. He continued his studies with a National Diploma in oenology and a Master's degree in International Trade in Wines and Spirits. He also holds the London Wine Spirit & Education Trust Diploma and is on his way to obtaining a Master of Wine, a great worldwide distinction in the universe of wine.
With more than ten years' solid experience as a purchaser/oenologist for the leading French wine export group, Fabien has a global vision of wine. His career has taken him to the greatest producer countries, from Chile to Australia, not forgetting South Africa. His approach has thus been reinforced by the ancestral knowhow of the old world and the modern approach of the new. Fabien is also the founder of the Pierre Chavin estates.
The Villa Noria adventure is a way for Fabien to apply the expertise acquired in the last 30 years through an approach that is close to nature and respects the environment.